Here's a compilation of the world's top 5 media companies and what they said after the recent Fortnite Grand Finals buzz. We also feature one article from a year ago, giving a totally different perspective.
1. Wired UK
The unbelievable scale of Fortnite's $30 million World Cup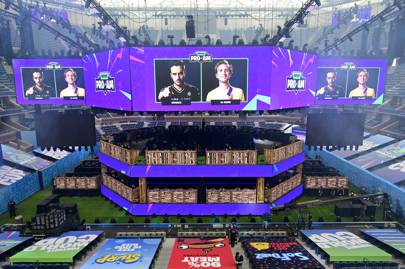 Earlier this month the world's best national football teams competed in the Women's World Cup in France for a total prize pool of $30m (£24m). The United States came out on top, bagging $4 million (£3.2m) for besting their competitors.
This weekend, another sports competition with a $30m prize pot takes place at Flushing Meadows, the home of the US Open tennis tournament. The victor will take home $3m (£2.4m), almost as much as the winners of the Women's World Cup. Given the competition is being held at the home of a tennis grand slam tournament, it's fitting that the winner will bag more than this year's Wimbledon champions did. The sport that can attract such big prizes? Fortnite. Read article.
2. Forbes
The 'Fortnite' World Cup Is A Mix Of Celebrity And Obscurity, With Tfue As The Exception
When you think of the guys making big bucks playing Fortnite, you think of Ninja, Dr.Lupo, Courage, Myth, NickMercs, TimtheTatman. And yet none of these guys are playing today. Most tried to qualify for the Fortnite World Cup, either in solos or duos, but all of them didn't make the cut, and instead are showing up in the Celebrity Pro-Am, something Epic threw to make sure these guys got featured in some capacity, or they're serving as casters (I believe Lupo and Courage will cast the solo finals today). Read more.
3. CNN Business
All the questions about 'Fortnite' you were too embarrassed to ask
Atlanta (CNN Business)"Fortnite" is big business and an unlikely cultural phenomenon that is sweeping the globe.
The multiplayer video game, about an impending ecological crisis threatening the survival of humanity, is about to have its Super Bowl.
The 
Fortnite World Cup finals
 will take place at Arthur Ashe tennis stadium in Queens, New York this weekend. Players from all over the world have flown to the Big Apple and will compete over a $30 million prize pool.
If you're not among the millions of people playing "Fortnite" and are feeling left behind, we break down everything you need to know.
Let's start with the basics. What the heck is this game?
"
Fortnite
" is essentially a crossover between "The Hunger Games" (a post-apocalypse battle) and "Minecraft" (a creative sandbox where players can build anything they like). You can play it on Xbox, PlayStation, Windows and Mac platforms.
There are two versions: "Fortnite: Save the World," which has players banding together to fight off zombie-like monsters who drop from storm clouds, and its free (and more popular) spinoff, "Fortnite Battle Royale," which pits up to 100 players against each other in a frenzied fight for survival. Last one standing wins.
4. BBC
Fortnite: UK player finishes second in e-sports World Cup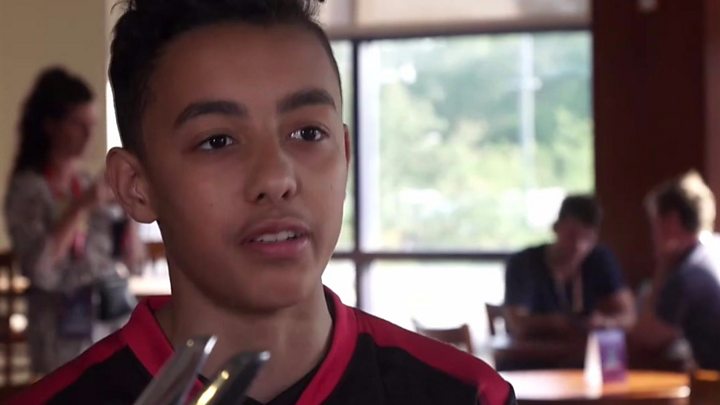 A British teenager has won nearly a million pounds after coming second alongside his teammate in the Fortnite World Cup finals.
Jaden Ashman, from Essex will split $2.25m (£1.8m) with his Dutch partner.
The 15-year-old, competing under the name Wolfiez, told the BBC he was "stunned" to have finished so high.
Popular online shooter game Fortnite has 250 million users worldwide, and the event's prize pool of $30m is the biggest ever at an esports event.
Jaden and his team-mate Dave Jong (Rojo) came second in the duos event. Read more.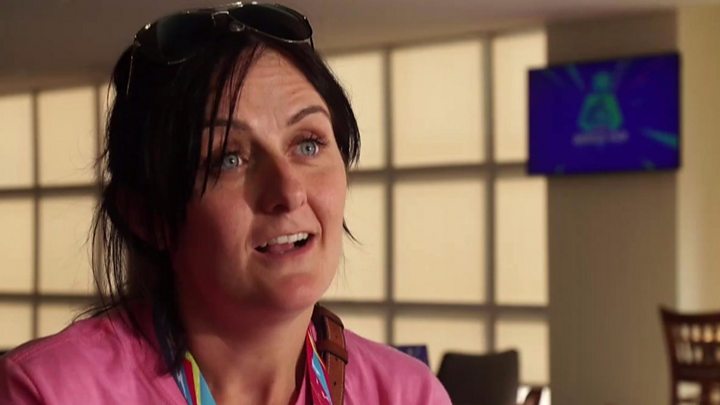 5. Sydney Morning Herald
Despite slow Wi-Fi and isolation, Australian Fortnite team in world's top 20
Unknown Australian teenagers and inaugural Fortnite World Cup duo competitors Kalan "Serpennt" Jarvis and Jason "Hype" Chui are underdogs in every sense of the word. That hasn't stopped them defying expectations.
Early Sunday morning, Hobart teen Jarvis, 17, and Parramatta local Chui, 19, battled the world's best and most popular Fortnite players at Arthur Ashe Stadium in New York in the Fortnite World Cup duos event, winning $72,000 prize money each.
Incredibly, and despite all their disadvantages, the duo placed 18th out of 50 teams in front of thousands of fans at the stadium and millions more watching at home. At the halfway point they were ranked fourth. Read more.
---
With all of these leading media reporting about the hype, the prize money, the amazing graphics, the epic game play driving even more kids around the world to dream about being eSports athlete hopefuls, here's one headline that sheds another side to the hype. A sad truth.
6. South China Morning Post
Fornite Battle Royale addiction is forcing kids into video-game rehab
The popular game with 200 million downloads has also caused marriage breakdowns and got professional athletes hooked

Fortnite is particularly compelling because the battle-royale version is free to play and available on a range of devices from phones to gaming consoles. Photo: AP
Debbie Vitany is fighting a losing battle against Fortnite.
Her 17-year-old son, Carson, has been logging 12 hours a day on the video game, searching for weapons and resources in a post-apocalyptic world where the goal is being the last person standing. Teachers complain he falls asleep in class and his grades have plummeted.
"We'd made some progress in getting him to cut down his Fortnite hours and get better sleep, but he's slipped back into his old habits," Vitany, who lives near Saginaw, Michigan, said in an interview. "I've never seen a game that has such control over kids' minds." Read more.